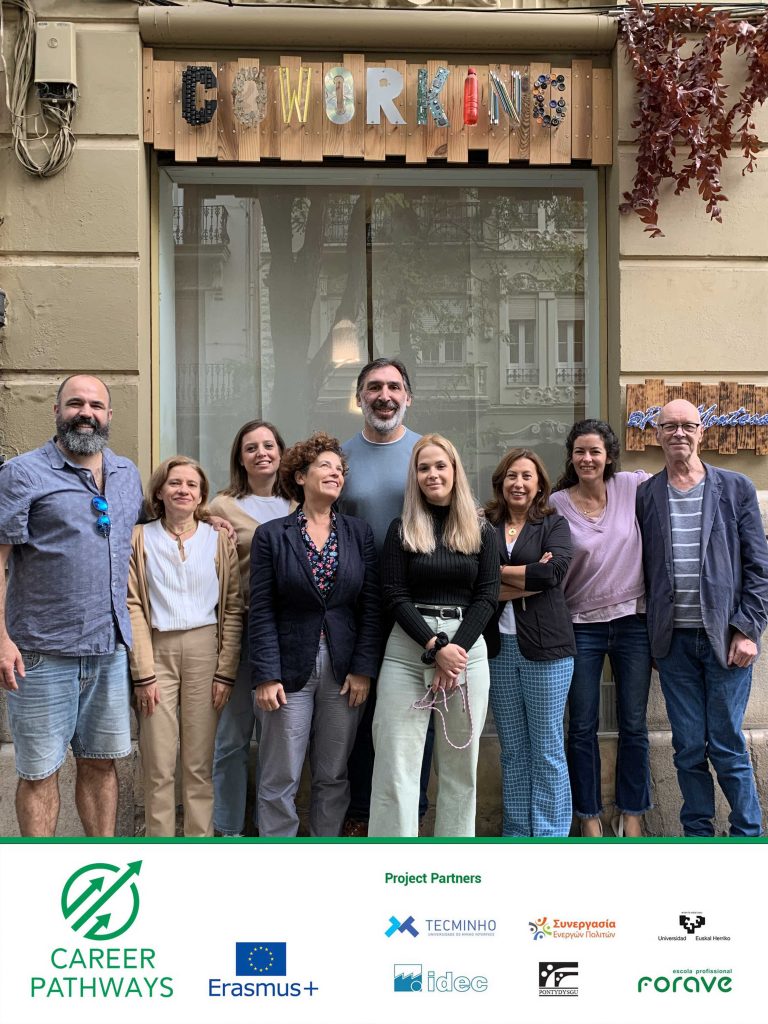 2nd Transnational Meeting
27 – 28 October 2022 | Valencia
CAREER PATHWAYS ON BEHALF OF SMART AND GREEN JOBS
Career Pathways project partners met in Valencia, Spain,  on the 28th and 29th November, to work on innovative tools that will  help adults to identify new skills for future job profiles.
The project is supported on the rapid evolution of new professional profiles and job demanding related with the development of digital technologies, artificial intelligence, machine learning, automation and industry 5.0. and the balance of the three dimensions of sustainable development: economic, social and environmental and it's target audience are adults that want to boost their skills, job seekers, training providers and regional policymakers.
Considering the 17 Sustainable Development Goals of the United Nations, which are vital to lead to a greener and sustainable planet, inclusive economies, and stronger and more resilient societies, Career Pathways aims to provide tools to help the users to design new training  paths fitted with green skills.
Based on ESCO data (European Skills, Competences, Qualifications and Occupation) the project  is moving into a new conceptual training design proposal that will involve VET Associations, Education Governamental Offices, Employment Offices and companies.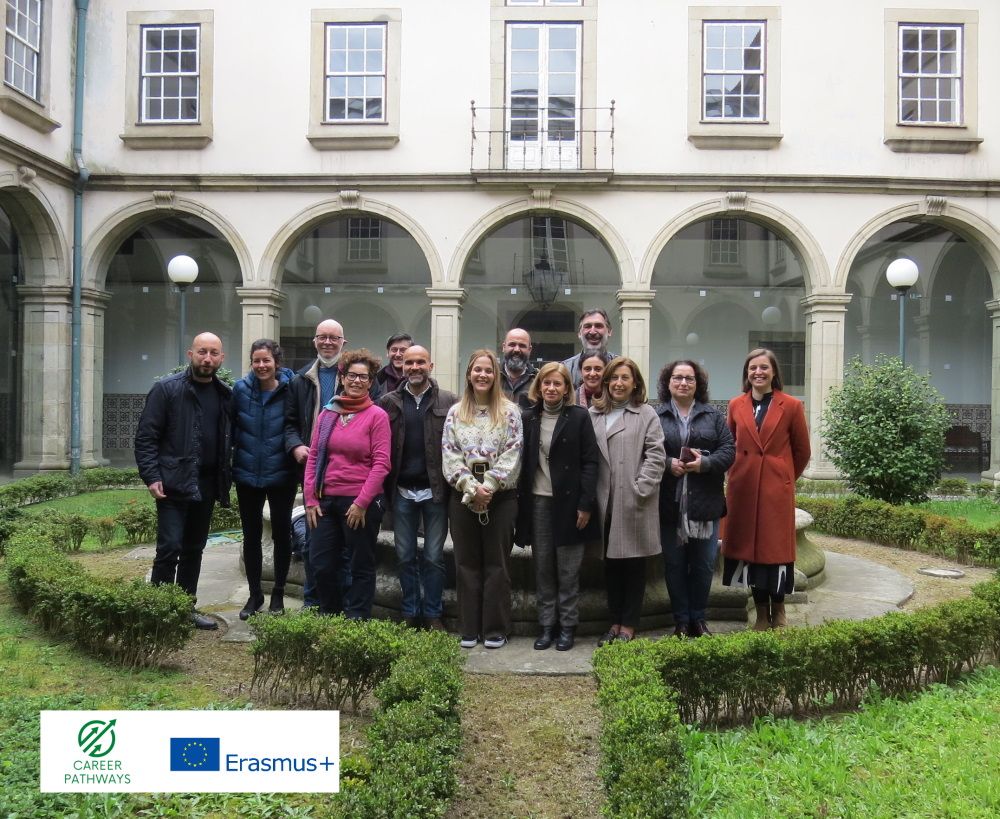 1st Transnational Meeting
TecMinho received, in Braga, the partner entities of the Erasmus+ project " Career Pathways ". We are preparing new tools where unemployed adults or adults looking for their first job can have access to current information about the labour market, in order to explore new jobs! These tools will also support career counsellors and employment professionals in identifying new skills, developing new career paths throughout life, and finding jobs for the adults they mentor.
Project: 2021-1-PT01-KA220-VET-000025802

This project has been funded with support from the European Commission. This publication reflects the views only of the author, and the Commission cannot be held responsible for any use which may be made of the information contained therein.