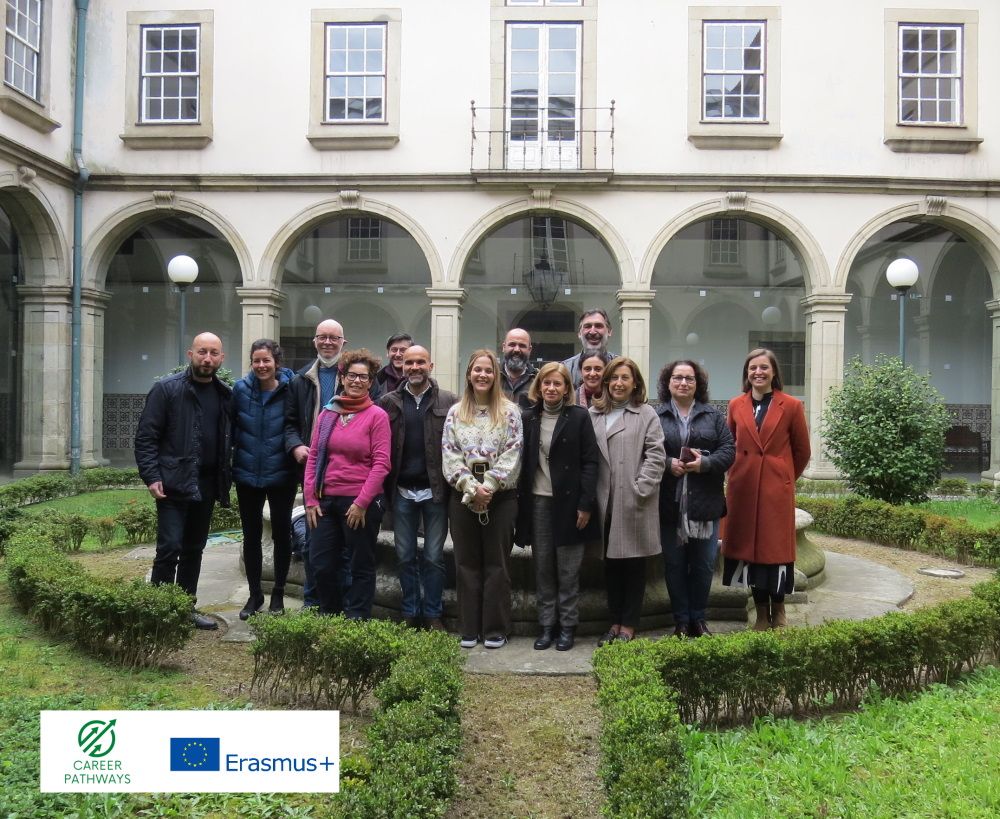 The Transnational Meeting
4 e 5 de Abril 2022
TecMinho | The building is next to the Igreja dos Congregados
(Congregados Church)
A TecMinho recebeu, em Braga, as entidades parceiras do projeto Erasmus+ " Career Pathways " Estamos a preparar novas ferramentas onde os adultos desempregados ou à procura do primeiro emprego poderão ter acesso a informação atual sobre o mercado de trabalho, de forma a explorar novos empregos! Estas ferramentas também irão apoiar orientadores de carreira e profissionais do setor do emprego na identificação de novas competências, a desenvolver novos percursos de carreira ao longo da vida, e na procura de emprego para os adultos por eles orientados.
Project: 2021-1-PT01-KA220-VET-000025802

This project has been funded with support from the European Commission. This publication reflects the views only of the author, and the Commission cannot be held responsible for any use which may be made of the information contained therein.